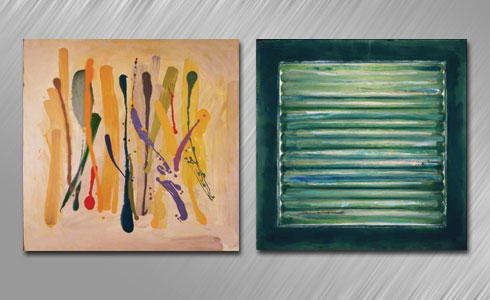 Having been brought up in an artistic environment, it seemed natural to have a passion for art and a strong desire to create art. A graduate of Stephen F. Austin State University, he studied fine art and graphic arts and received his B.S. in Graphic Design/Business. Keith has always had an appreciation for good art, and his goal is to combine beautiful colors and good composition to create a "look", that the painting was created "spontaneously". Keith McNay's paintings are described by other artist and patrons as "Paintings with Soul".

Keith has had his art studio established for more than twenty years. His paintings have been sold to collectors across the United States and Mexico. The McNay Originals are sold through four Texas galleries and he also accepts commissions from clients who have a special size and color requirements, for new homes, corporate buildings or churches. A group of six McNay original paintings are beautifully displayed in the Houston Halliburton Corporate Board Room.

Keith enjoys painting and the complete "creative process" is an important part of his life. His paintings become a part of him and he enjoys sharing them with others.

Slide show of Keith McNay's assorted gallery shows.


Learn more about Keith McNay's artwork.